Kostanay businessmen were trained in food safety rules in accordance with NASSR standards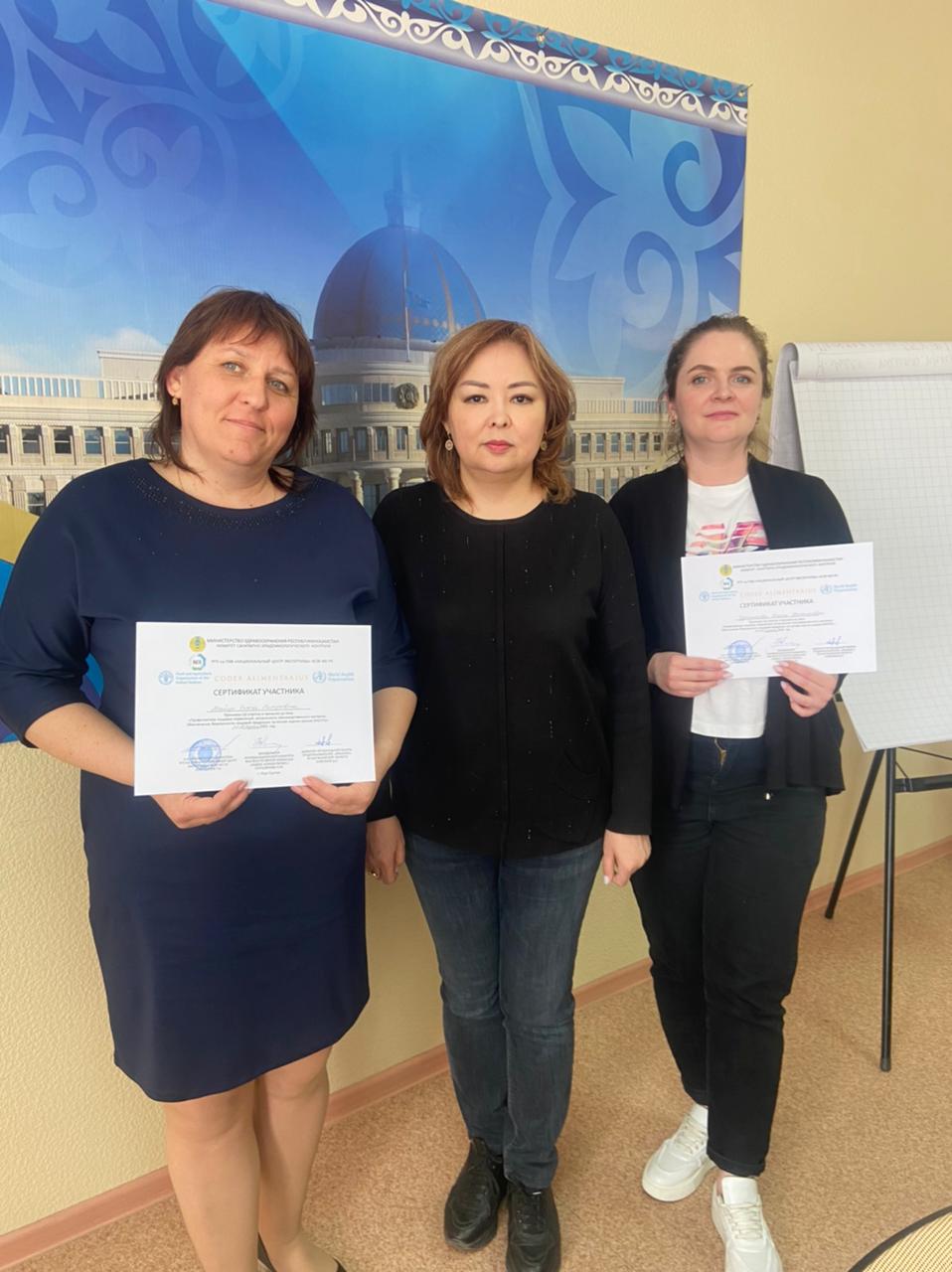 04.05.2022
At the site of the branch of the National Center of Expertise of the Committee for Sanitary and Epidemiological Control of the Ministry of Health of the Republic of Kazakhstan in the Kostanay region, a meeting of entrepreneurs with representatives of the territorial department of the CSEC of the Ministry of Health of the Republic of Kazakhstan, the department of education and health of the Akimat of Kostanay, as well as with the non-governmental organization "Atameken" was held.

The meeting was attended by manufacturers of food objects, as well as hospital epidemiologists, chief nurses, dietitians, cooks, etc.

Catering organizers in organized groups and representatives of food enterprises discussed issues on the prevention of food poisoning.

Saule Sharipova, Advisor to the General Director of the National Center of Expertise, acquainted the participants with the current legislation in the field of regulating the activities of food facilities and assessing risks during production control. She also explained the need to conduct a hazard analysis at epidemiologically significant sites and introduce self-control measures based on best international practices.

During the meeting, a memorandum of mutual cooperation was signed between the branch of the NCE and the Chamber of Entrepreneurs "Atameken" in the Kostanay region on issues of assistance in the development of entrepreneurial activity, protection of the rights and legitimate interests of business entities.

As a result of this meeting, those who wish could take part in the training "Assurance of food safety based on risk assessment (HACCP)". The training took place in a new format, the manufacturers, using their own examples, went through the basic principles necessary to ensure the safety of a food product step by step.

The acquired skills will allow the business to effectively organize production control in the production / manufacture of food products using laboratory control based on risk assessment, taking into account hazardous factors at food facilities. Raise the professional level and involve personnel in the production of a safe food product, implement preventive measures to manage hazards. Increase the profitability of the enterprise and the level of customer satisfaction, reduce the number of complaints and prevent the occurrence of mass food poisoning.
Photo Gallery